Ever have those moments when you just want to sit and reminisce about days gone by? This is one of those for me. Thoughts of favorite childhood things are floating through my consciousness..... so I thought I would share. Walk with me down Memory Lane! :)
Ah, the classic Grandfather's Teaching Clock toy by Fisher Price! I remember playing this soothing song over and over again. It comes back to me when I least expect it, and it makes me happy. :) Want to give it a listen? Try this:
Thank you to Niihau2000 for posting this on YouTube! You made my day.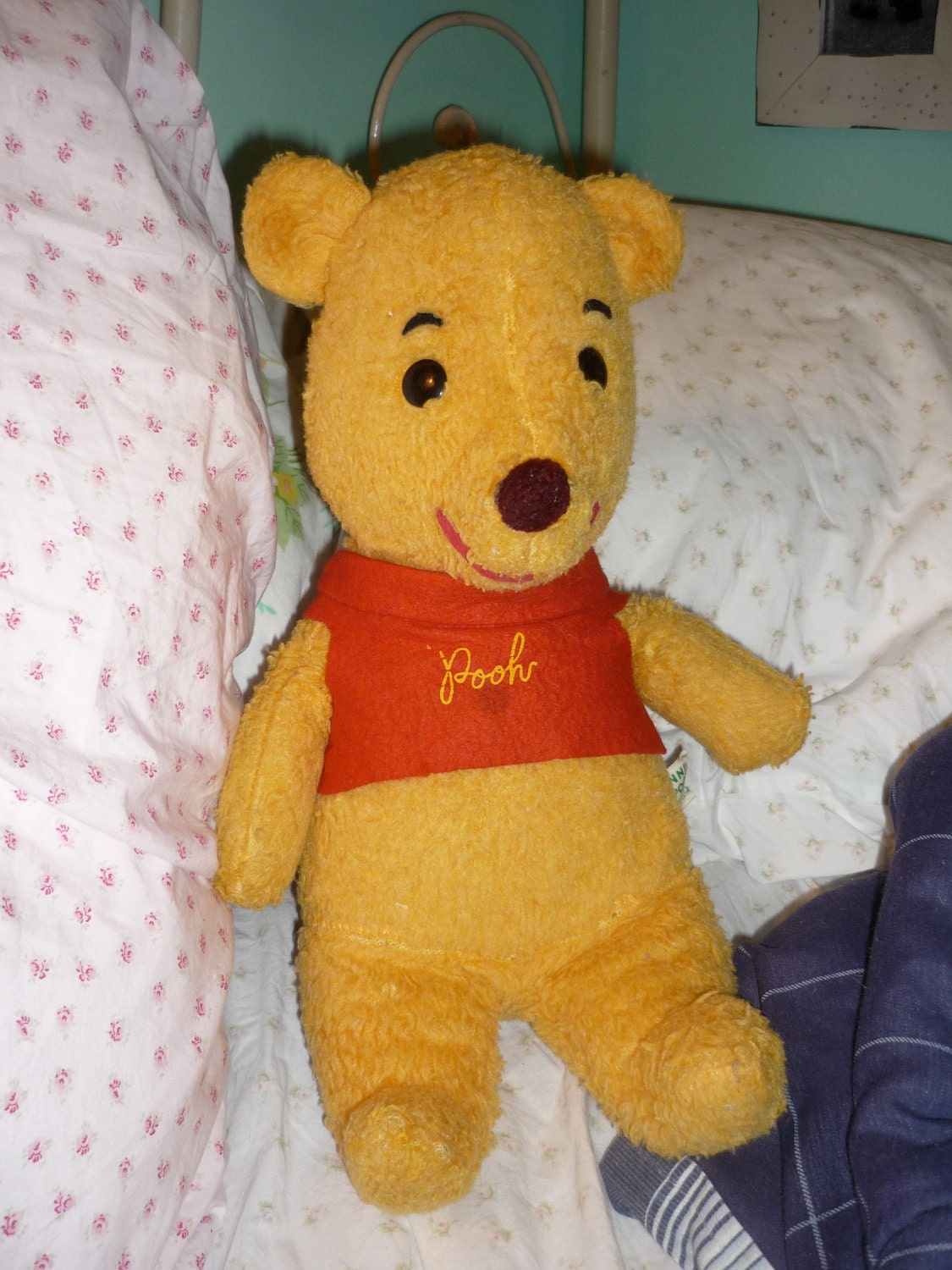 This is an exact copy of my own Winnie the Pooh doll! The listing calls it "vintage", ha ha.... guess I am getting up there in years! When I was in 4th grade, my teacher had a ginormous Winnie the Pooh doll sitting on the classroom counter. The doll wore a tri-corner hat (presumably because that was our bicentennial year) and it was awesome. The doll, not the hat. Well, okay, the hat, too, I suppose. Anyway, all I wanted for Christmas that year was a Winnie the Pooh doll. And guess what! Santa brought me one! Yep!! My Pooh bear now has a lopsided face -- I always slept with him on the same side, so I sort of smashed his face a little -- and lots of stitch repairs at his seams, but he is loved every bit as much today as he was in 1976.
Tra-la-la, La-la-la-la, Tra-la-la, La-la-la-la! Who remembers the Banana Splits? They were a Saturday morning staple at my house! How about revisiting their TV show with me?
Hmmmm..... this explains a lot about my sense of humor.... Thank you to ShinyPlanet for posting this video on YouTube!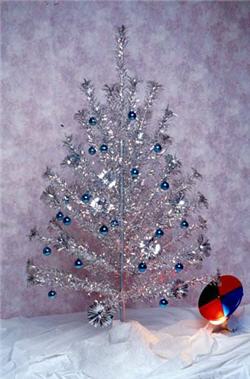 A metallic Christmas tree with a color wheel! We didn't have the blue ornaments on ours -- we used an assortment of ornaments. The wheel rotated so that the tree lit up with different colors. How cool is that?
I got a Tippy Tumbles for Christmas when I was about 5. I was memserized...
Of course, we had a Radio Flyer red wagon in the house! I have a photo of myself sitting in it, looking at a record jacket, in front of our stereo. My most vivid memory of this wagon is the silver stuff that always got all over my hands when I played with it. :)
And our final stop on this Memory Lane jaunt....
Nancy Drew Mystery books!! My absolute favorite reading material as a child. I was thrilled when my eldest daughter fell in love with these, too. In fact, she read my original set of books!
I wonder what kinds of childhood items my own kids -- all of whom are grown now -- will remember when they get to be my age?
Thanks for coming with me today. Have a great Wednesday!
~ Pia