Chrisi had her baby! Yes, I am officially a Lola (that's Grandma in Tagalog/Filipino). Isn't he beautiful? His name is James, after his father, and he turned one month old last week. I can't stop looking at him. That little face..... those beautiful eyes.... that nose & mouth just like his mommy's.... I swell with pride whenever I see him.
James is my very first grandbaby. I never imagined how wonderful it would be to be a Lola. Now I totally understand why my mom insisted on spoiling my kids rotten! I want to do the same for James -- I can't help myself. Every cute little baby boy thing I see, I think to myself, "James has to have that" or, "wow, that would be perfect for baby James."
I have the urge to start a Baby James fund so I can buy the fun things I see for him or help pay for things he might need. I want to send him little cards and letters even though I know he can't read yet. Yes, I've given in to this urge already. I want to put away dollar bills to slip him when his mom isn't looking (ha ha, my mom and my own Lola used to do that to my kids when they thought I couldn't see them).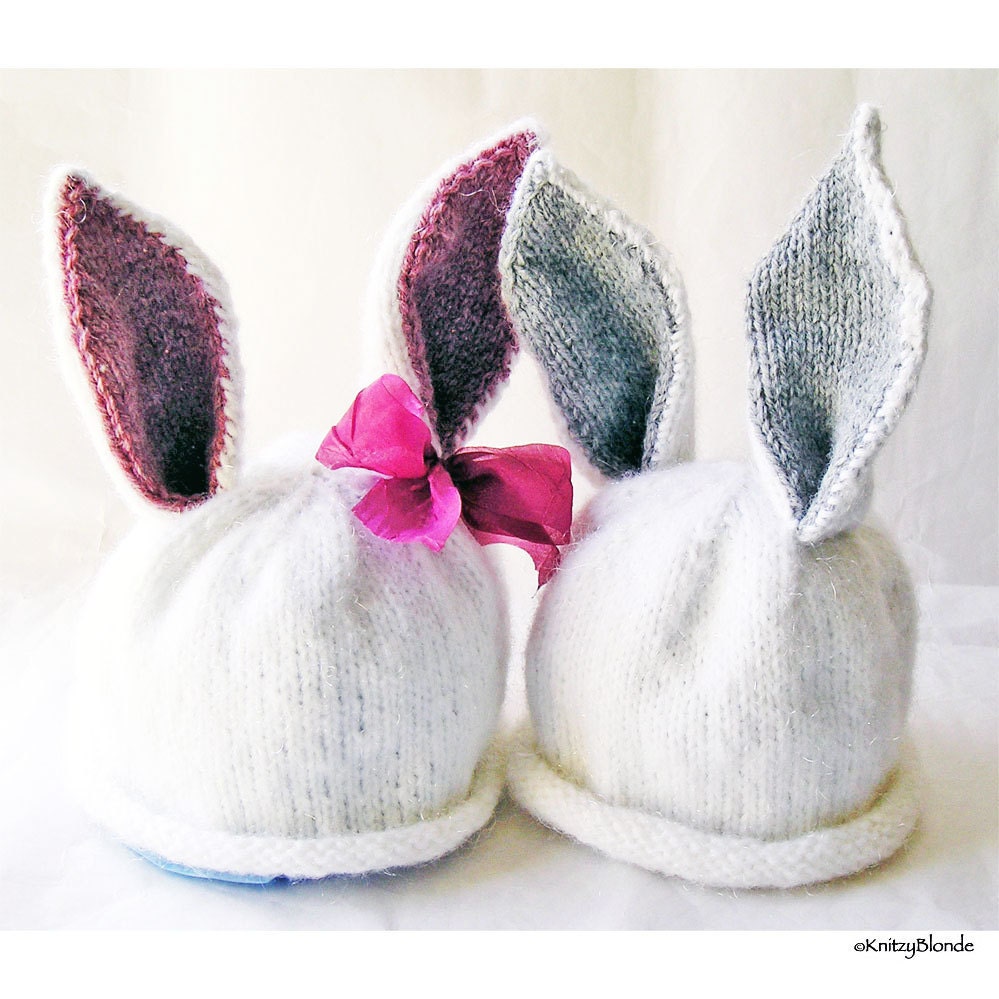 I've already bought his Easter present! Yes, Easter is at least three months away and his gift is already bought. Kat and I picked the hat on the right, of course, since James is a boy. I can hardly wait to see it on him! Sandie of
Knitzy Blonde
is sending it to him next week in case Chrisi wants him to wear it in any pics with the Easter bunny and stuff. Hand knit, custom made, just for baby James! Nah, he's not at all spoiled... yet!
And I bought these ultra cool bottle bands (in ocean blue) from
Swanky Press
to put in his Easter basket. They're reusable, sterilizable, dishwasher safe, and personalized! And they'll fit most sport bottles, too, so he can use them even when he's outgrown his baby bottle & sippy cup! So awesome!!
There's more..... I'm still shopping..... Oh my goodness, are all grandmothers like this??
~ Pia