Welcome to part two of our Sponsor Spotlight for the
Blog Bash Christmas giveaway
event! We are pleased as punch to introduce to you
Sheryl Checkman of
Life Is Balance
. Sheryl is a graphic designer with a passion for the outdoors. She combined this passion with her graphic design skills and Life Is Balance is the happy result! We'll let Sheryl tell you in her own words.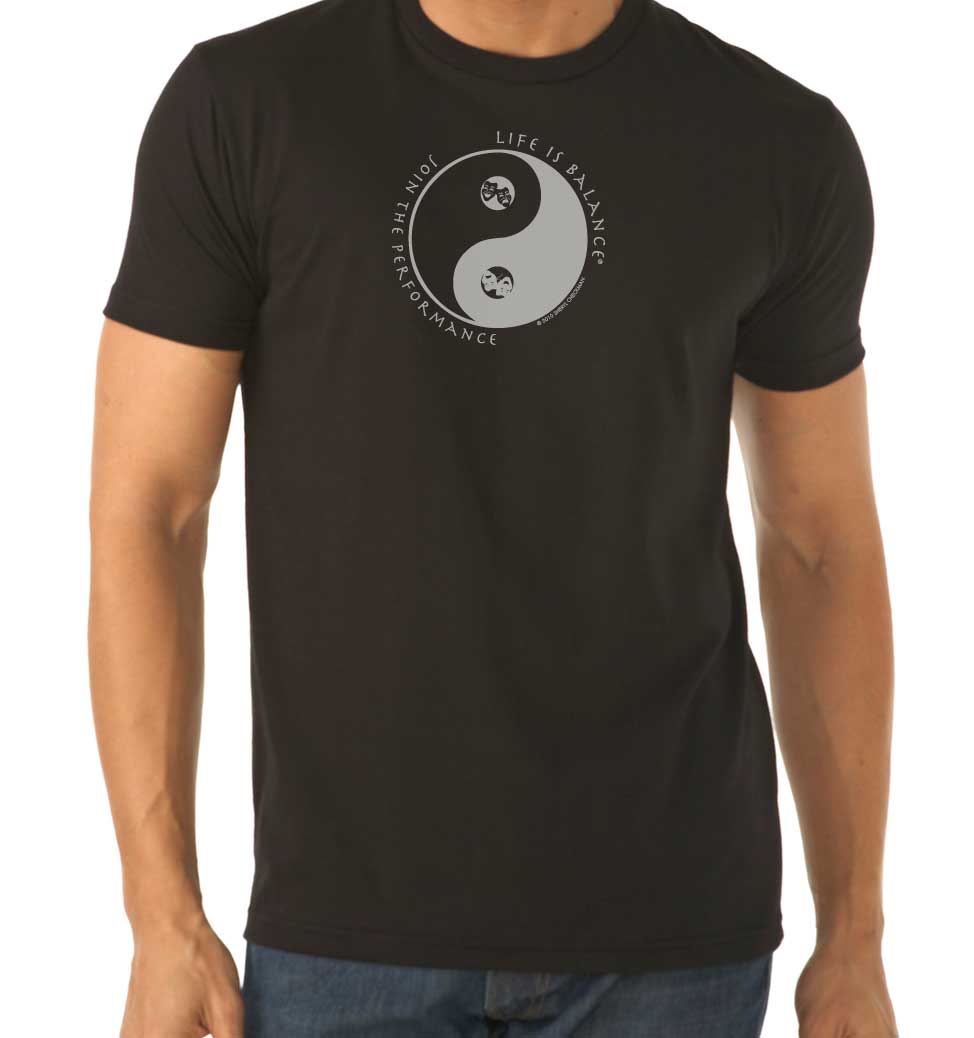 Join the Performance Short Sleeve Theater Shirt
Skiing? I love it. Swimming? Can't get me out of the water. Scuba diving? A fanatic. Yoga, bike riding, photography... these are other hobbies that make me smile. For work, I'm a
graphic designer
. I started my company, Checkman Design, Inc. in 1992 after leaving my position as Vice President, manager of Design Services at Burson-Marsteller, a global public relations agency headquartered in New York City. But as you already can see, I'm not just a designer. I'm also an avid sportswoman.
All the activities I do -- work and play -- together make me who I am. They create a balance.
Neutral Bouyancy Scuba Long Sleeve T-Shirt
One day,
I had an idea for a design
that represented the scuba diver in me. I was looking at the simple symmetry of a yin yang symbol and I saw a scuba design. In Chinese philosophy, yin and yang (heaven and earth) represent two opposing yet complementary forces, or energies, that are said to be found in nature. One cannot exist without the other. They create balance. In each curved half of the symbol, I saw the shape of a fish... really! I added a diagonal white stripe representing the universal symbol for a dive flag, and
my first Life Is Balance design was born
!
Protect and Preserve Environment (closeup of graphic)
Life is Balance
is a new line of branded apparel designed to celebrate the balance we add to our lives through sports and activities that make us smile. Because that's what life is all about, isn't it? Life Is Balance is committed to quality.
Our t-shirts both look and feel good.
They are so soft that you won't want to take them off.
Parenting - Create and Nurture Short Sleeve T-Shirt
Our goal is to be 100% responsible. Our shirts are made in factories
free of sweat shop conditions
and that
do not employ child labor
. The factories also are WRAP (Worldwide Responsible Accredited Production) Certified. The shirts are
printed in the USA
.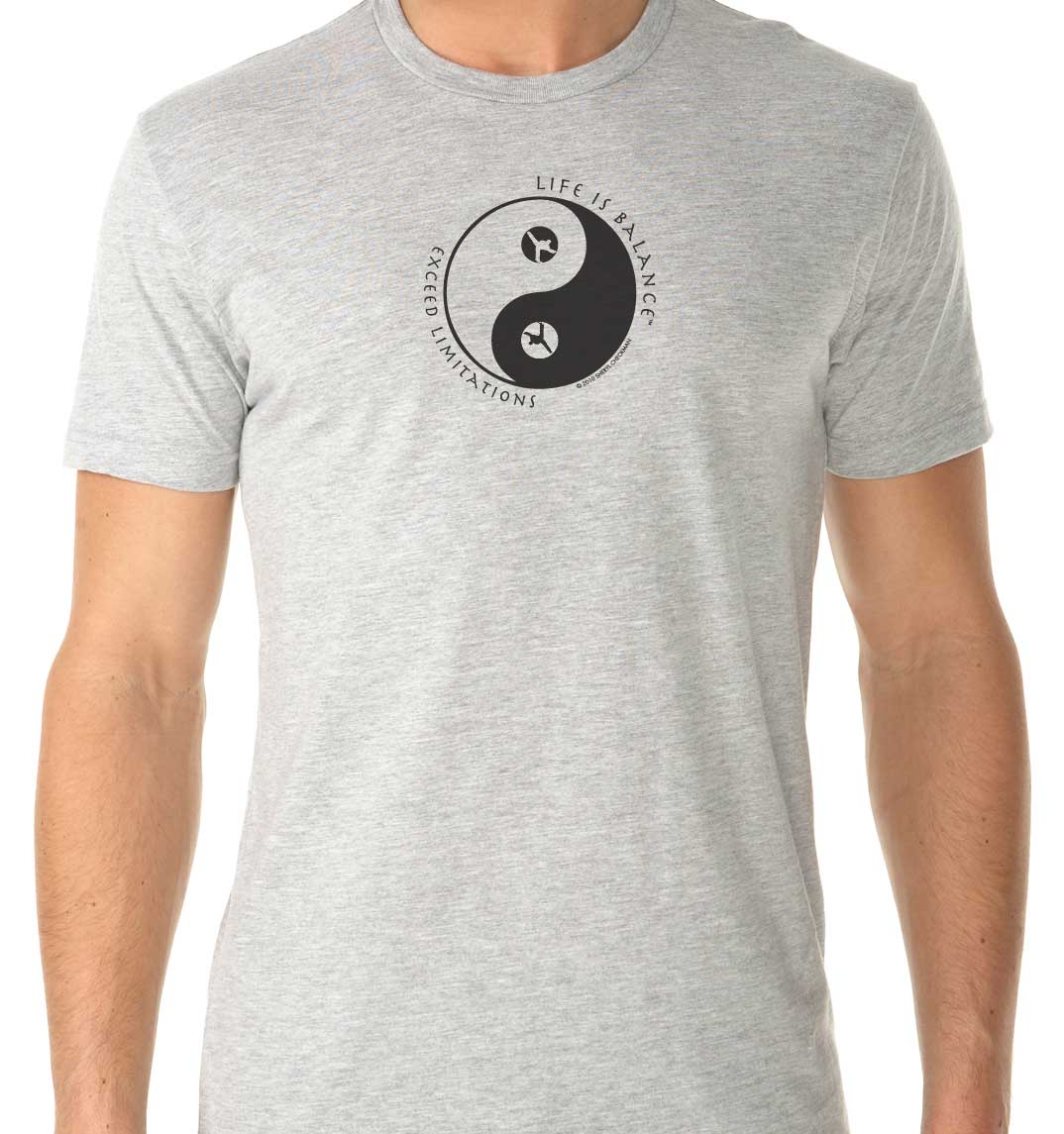 Exceed Limitations Martial Arts Short Sleeve T-Shirt
We have
a design that will speak to just about anyone
, from the avid golfer or tennis player to the ski or snowboard fanatic. Are you a scuba diver? A gymnast? Practice yoga or martial arts? Like to run or bike? How about swimming or sailing? Surfing or kayaking? We've got
a shirt for you and just about anyone on your gift list
. And if we don't, then just drop us a line and we'll try to add your request to our product line.
Ride High Windsurfing T-Shirt (close up of design)
Thank you, Sheryl, for your introduction! Wow, how COOL is this concept? And the resulting designs are creative and classic! Whatever your favorite sport or activity, Sheryl will work with you to select the right shirt to represent it well!
We hope you will check out
Life Is Balance
for your gift-giving needs this holiday season. If you're looking for
a unique gift for that hard-to-shop-for person
on your list, this is it!
Don't forget to enter our
Blog Bash Christmas
giveaway for a chance to win an awesome woman's
Peace Symbol t-shirt
!
You can find Sheryl and her stylish apparel here:
www.lifeisbalance.com
www.facebook.com/lifeisbalance
www.twitter.com/lifeisbalancets
~ Pia