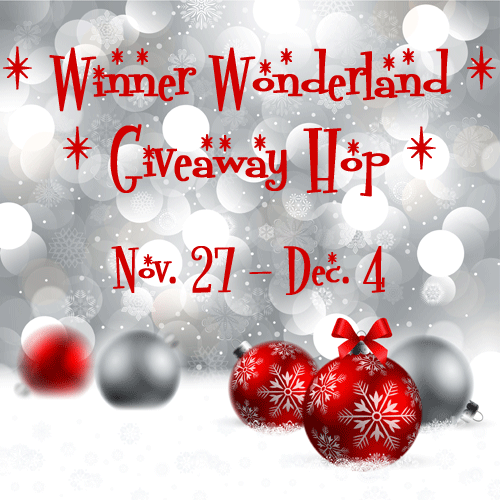 Welcome to the Winner Wonderland Giveaway Event.
This event is hosted by
Put A Little Umbrella In Your Drink
,
Seeds of Life
,
And The Little Ones Too
and
Taking Time For Mommy
. This event features giveaways with a value of $25 or more at each of the participating blogs! Check out all of the great
Winner Wonderland Sponsors
being featured in this event! Be sure to visit each blog from the linky below and enter for your chance to win! This event will close on December 4th at 11:59 pm EST.
Lovable Labels
has generously supplied us with a pack of "Holly Jolly Gift Pack" labels for one lucky winner! Thanks, Lovable Labels! This is a super cool PERSONALIZED label pack filled with all sorts of awesomeness -- clothing dots, shoe labels, slimline stickers, standard stickers, and even metal dog tags!
When my kids were younger, I put their names in everything they owned. How else could I guarantee that their belongings would find their way back to them at the end of a school day or an overnight? Man, I would've loved to have had these Lovable Labels back then! No more masking tape, no more permanent marker! You can choose from 45 different images to add to your labels, AND the name is personalized!! I don't know about you, but finding anything with my children's names on it is almost impossible. Try to get something ready-made with "Selina", "Chrisi", or "Kathi" on it... even "Ricky" is hard to find. But Lovable Labels has come to the rescue! I got a set with the name of a little boy we adopted for Christmas. his name is Kayden. He's going to love his labels, I know it!
These labels are also waterproof and sweat proof. Perfect for pretty much any use you can think of! Get a set for new parents, to label their baby's belongings when going to Grandma's house or to the park or to daycare. How about labeling your child's sports equipment and uniforms/costumes? We are a baton, bowling, gymnastics, and volleyball family. Everything we brought with us to tournaments had to be labeled or we might not see them again -- equipment bags, uniforms. shoes, jackets, water bottles... you name it, it had a label!
These awesome wristbands are essential for holding emergency contact information or medical details. Know that your child has the info needed to contact you in an emergency. Since he wears it on his wrist, emergency personnel can easily locate it. And it's stylish, so he'll actually want to wear it!
Let Lovable Labels help you get organized for the holidays and beyond with their
household labels
! They carry labels for your home office, pantry, kitchen, even your outdoor bins.
And Lovable labels doesn't only sell labels, either. They make
personalized books, notes, and stationery
, too! Growing up, one of my prized possessions was a set of stationery that had my name printed on it. With a name like "Pia", you can imagine how hard it was to get anything printed with my name. So I treasured this stationery -- only the most special people and occasions called for its use! Now your child can have his or her own personalized stationery, too! This is great for thank you notes after birthdays and Christmas, or writing a special letter to grandparents.
Check out the
Lovable Labels website
today, and then come back to sign up to win your own
Holly Jolly Gift Pack
of personalized labels. Good luck!
~ Pia
To enter the giveaway, just follow the instructions on the Rafflecopter form below. Easy peasy!